BBQ sweet potato wedges with chipotle mayo is a staple of mine during the warmer months. Throughout the winter I tend to resort to low-effort frozen french fries far more often than I should, but now that spring is actually here, it's time to get these bad boys into the rotation again!
The only downside I can think of with sweet potatoes is that they tend to take quite a while to cook, but turning them into wedges cuts the cooking time pretty much in half, and regardless, is it really that bad of a thing to have to spend some time outside at the BBQ? I know I'm fine with it.
Keep in mind that these are sweet potato wedges, so don't expect them to be crispy the way thin sweet potato fries are. There, now you can't complain if you were expecting different.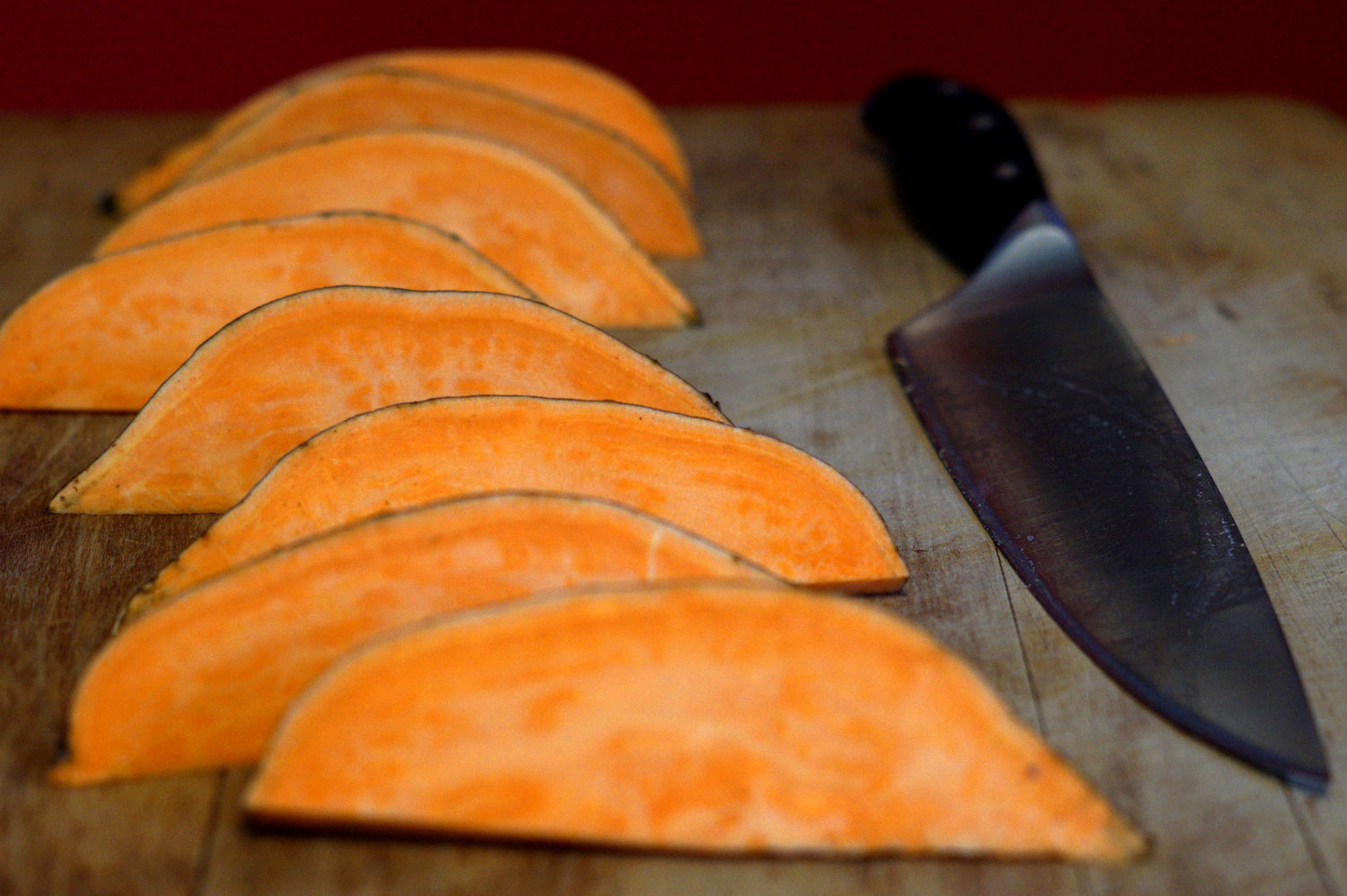 Cook the wedges in indirect heat for about half an hour, then lay on their sides and transfer to direct heat to get some nice grill marks on them.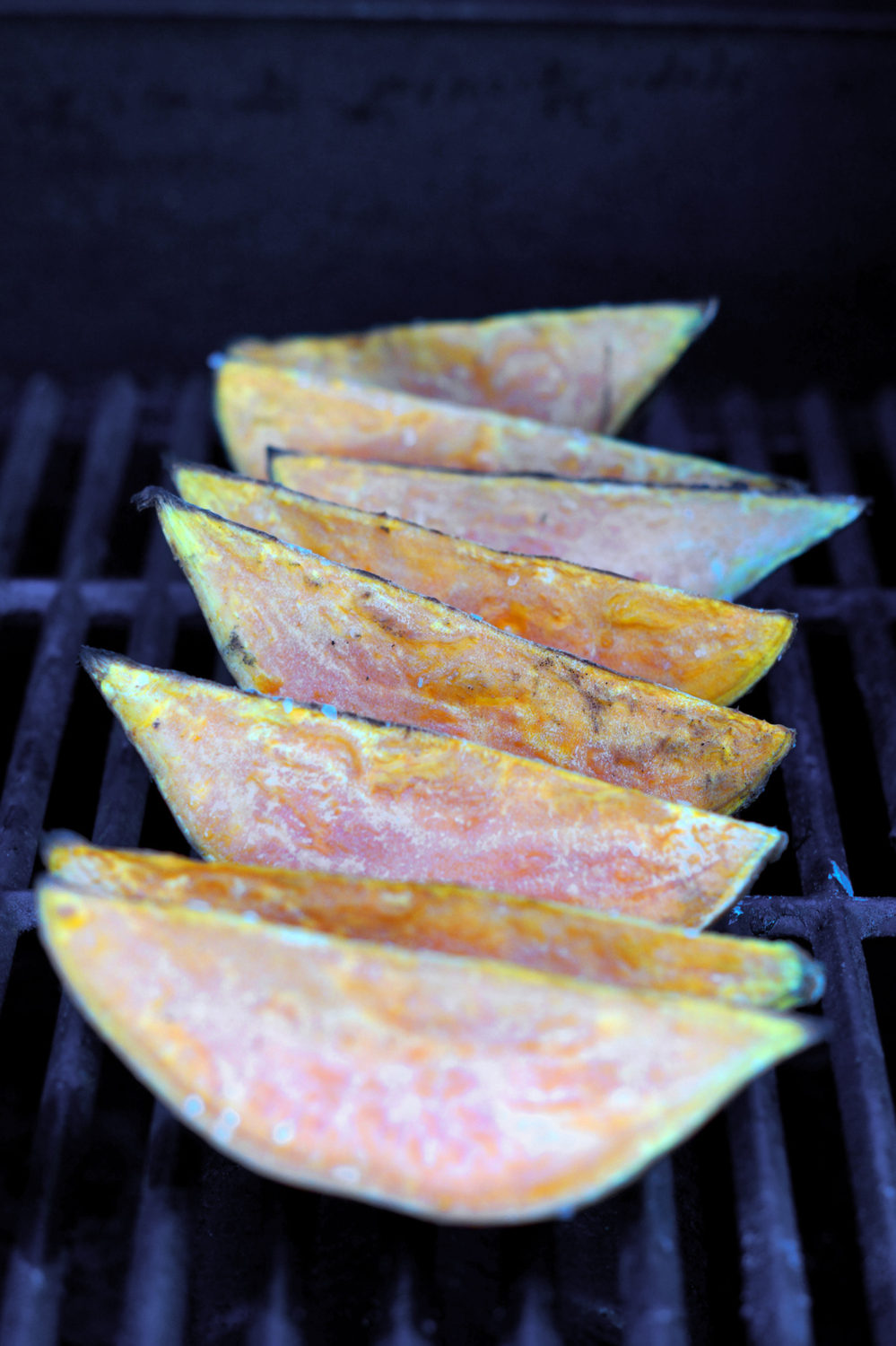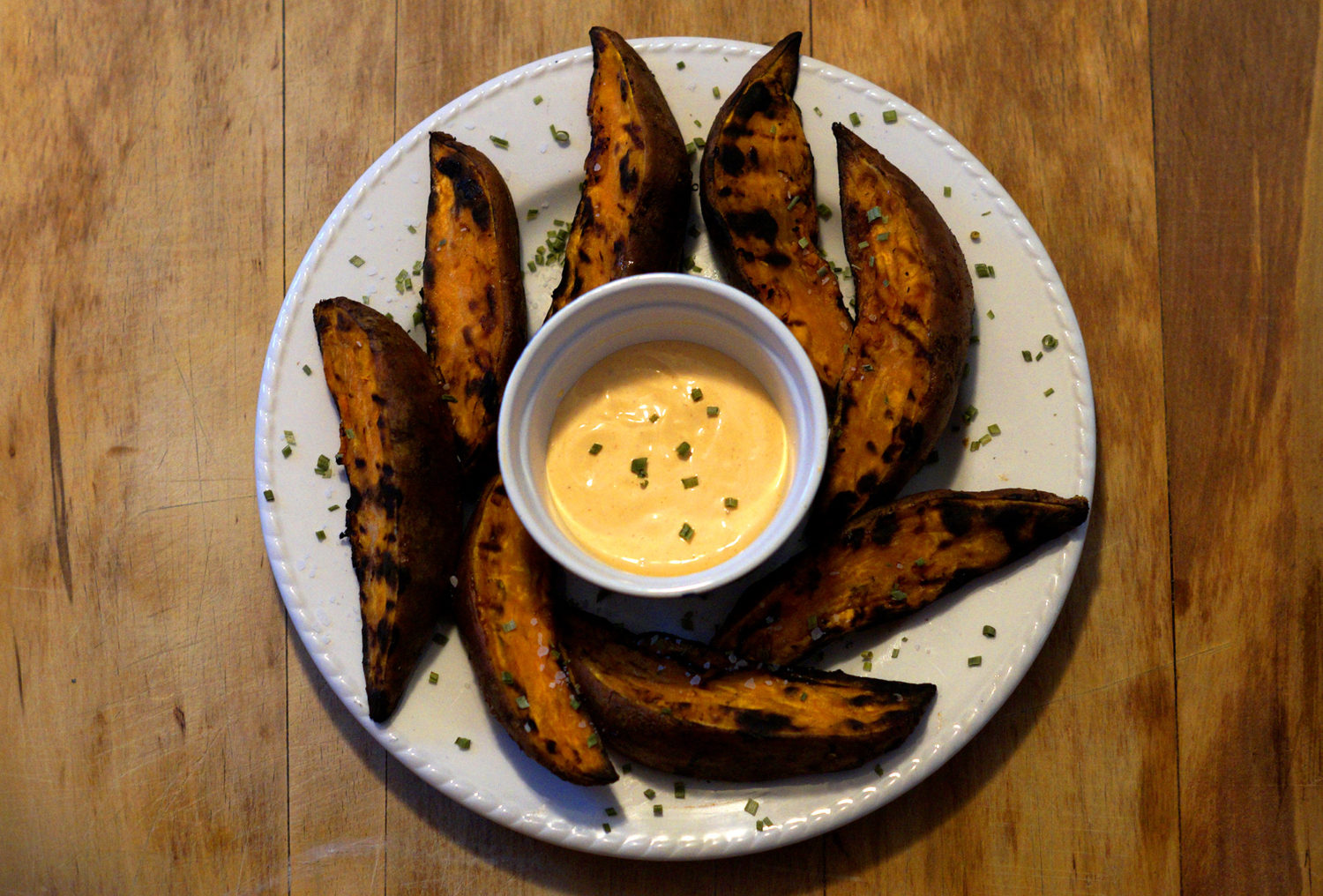 For the chipotle mayo, feel free to use whatever you want for this. It's not from scratch anyway, so if there's a particular variety that already exists that you really like, just go with that one, no big deal. I like to have a separate chipotle hot sauce for use in other meals, rather than a prepackaged "chipotle mayo", so I just mix it with mayo for this recipe. This isn't really a recipe for chipotle mayo, so much as it is a basic guide. So start with equal amounts of chipotle hot sauce and mayo, give it a taste and add more of one or the other if necessary.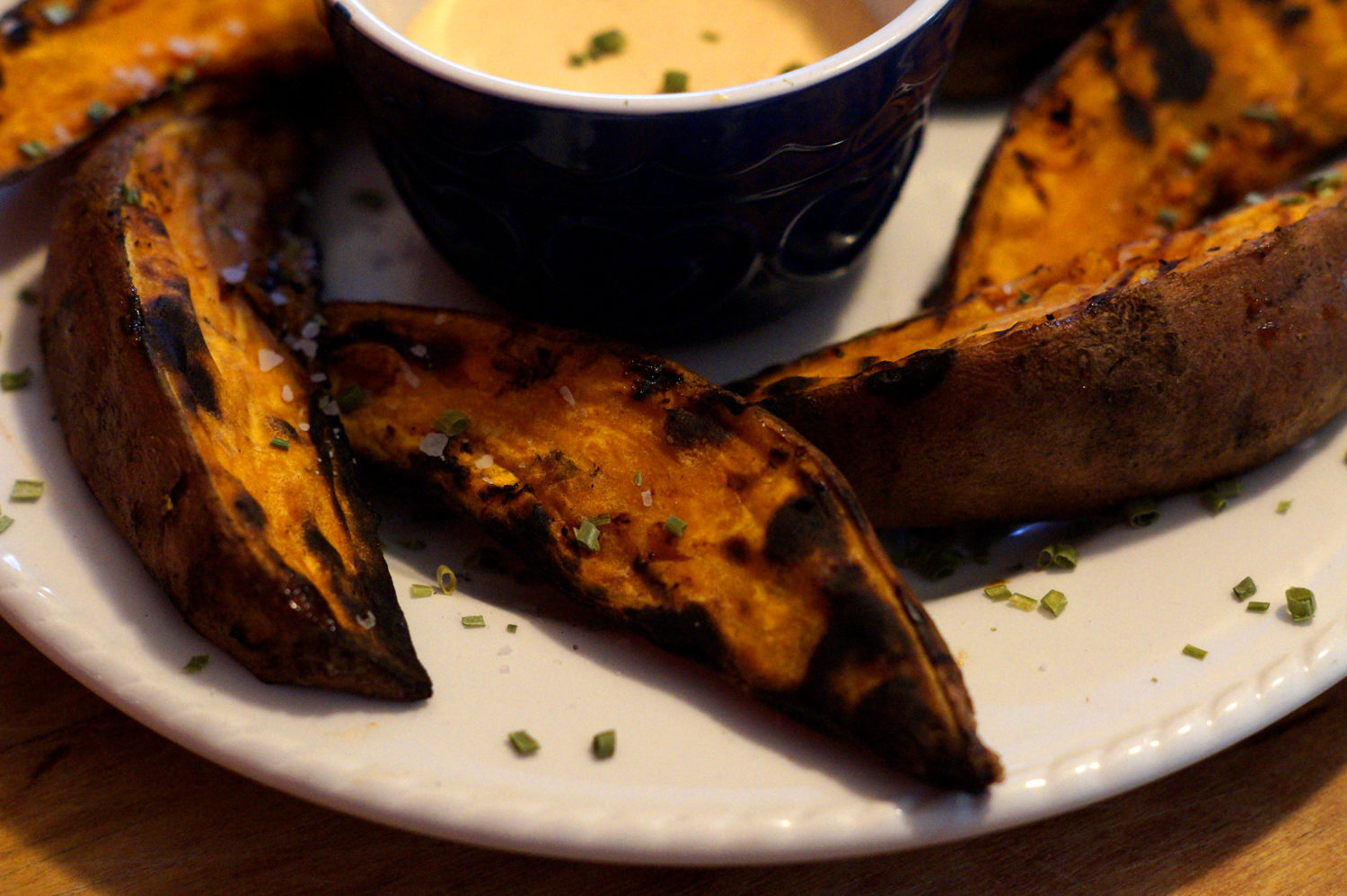 BBQ Sweet Potato Wedges with Chipotle Mayo
Ingredients
1 Sweet Potato
1 tbsp Cooking oil of your choice (Avocado, Olive, etc.)
1 tbsp Chipotle Hot Sauce (to start, add more to your liking)
1/4 cup Mayo
Salt & Pepper
Directions
Get that BBQ lit! Then spray the grill with cooking oil. Careful. Don't blow yourself up.
Cut sweet potato into wedges – Just keep cutting it in half… You know how this works.
Brush wedges with the cooking oil, coat well.
Sprinkle salt fairly liberally over the wedges.
Place wedges on the grill. skin side down, on indirect heat, close the bbq lid.
After 25-30 minutes, place wedges on their side on direct heat, then flip after a few minutes and cook the other side. You should have some nice grill marks.
Serve with chipotle mayo and enjoy.