I've decided to start off this whole adventure with fish tacos and an easy slaw. The reason I chose this is… well… there's a couple reasons. Maybe I'm crazy, but whenever I eat fish tacos in the winter, it always makes me think of the summer. To me, it's as simple as tacos being Mexican, and Mexico is warm, therefore, tacos = summer. I also think it's something to do with the lightness of fish tacos, as they aren't your typical heavy, cozy, winter dish. It's a nice light reminder that the winter can only last so long.
The other reason I chose them is because they're so very hard to screw up!
The recipe I've used for this is a pretty simple one, and the best thing about tacos is you can really customize it to include whatever suits your fancy.
Start with the slaw first. I suggest making it a good hour or so ahead of time as it's always a little better once it has a chance to chill (literally) for a bit and let the flavours all come together. I chose red cabbage because not only is it a little healthier than the green variety, but it looks way more awesome in pictures! One word of advice though… taste the sauce before you mix it into the cabbage, carrots and onion. I always end up needing to add more honey/sugar/whatever to it in order to get the sweetness that slaw should have. Once thats done put it in the fridge and then maybe you go chill for an hour or so too. You deserve it. Really.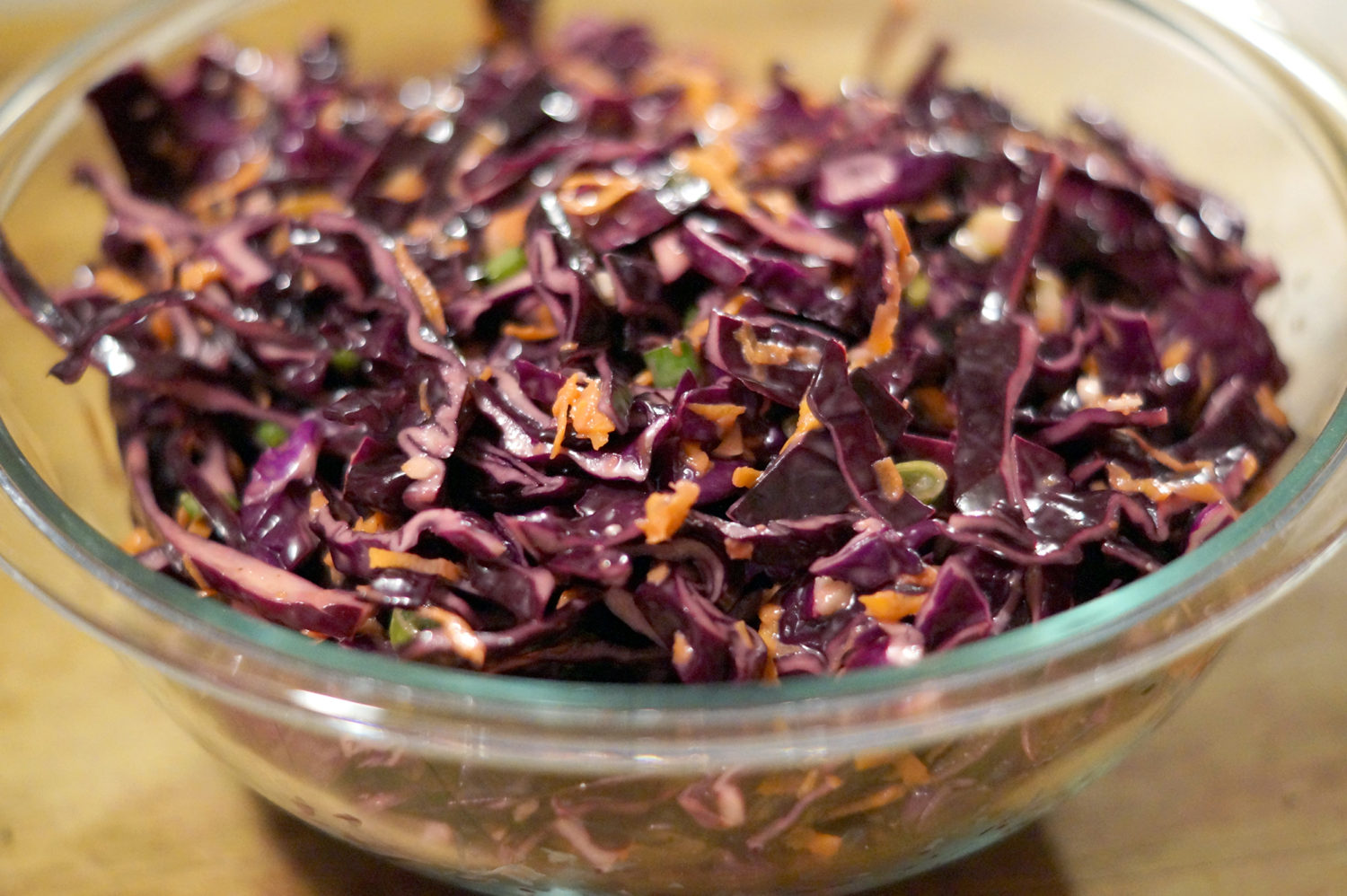 Now, get your pan heating up on the stove (mid-high heat). Once it's hot, throw the oil in there and give it a minute or two to come up to a good temperature. While waiting for the oil to heat up, mix together the flour, salt, pepper, and whatever seasoning you choose to add some southern heat to these tacos.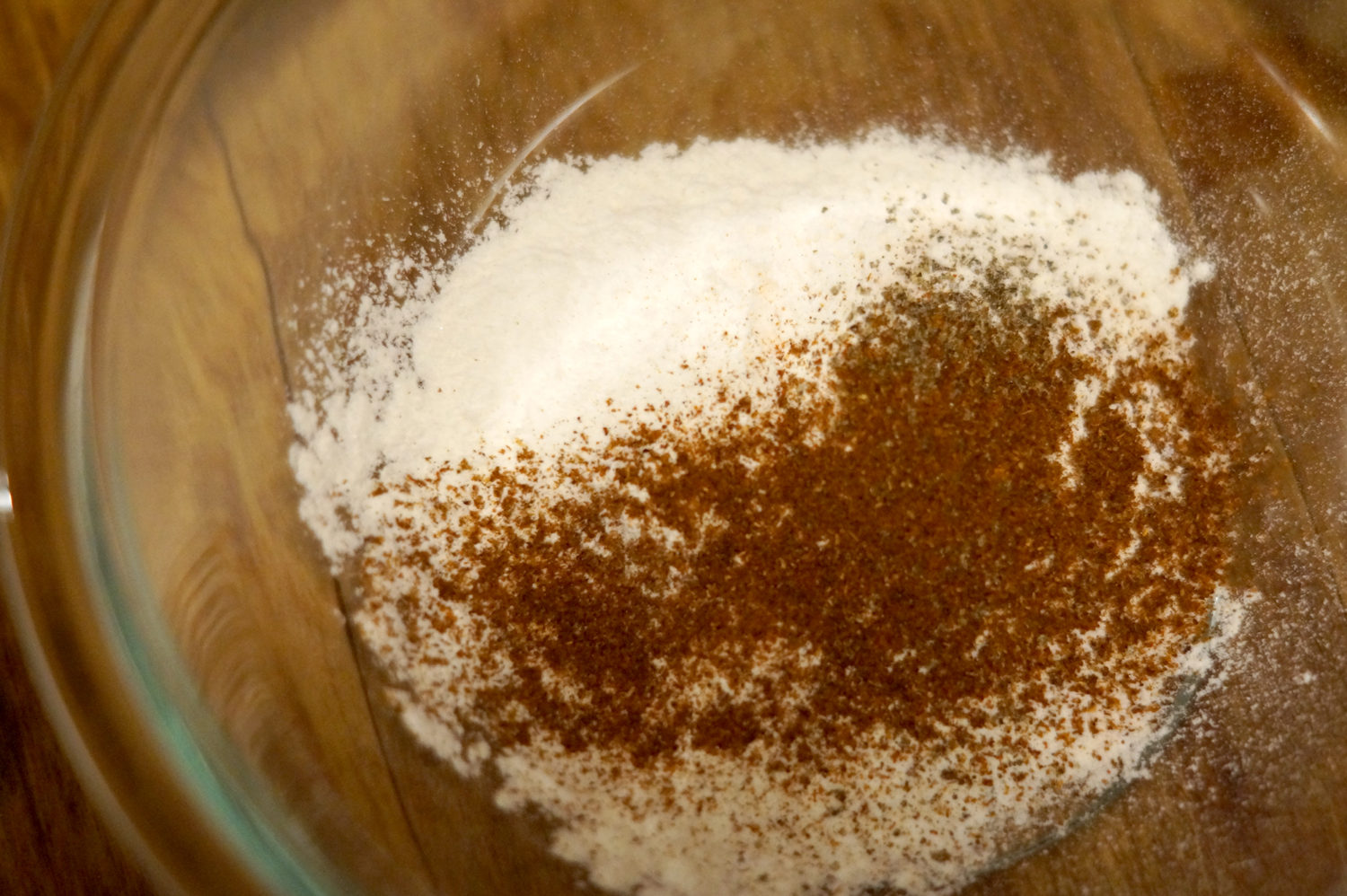 From there, dry the fish with paper towel, then dredge it in the mixture, making sure to knock off any excess before it goes in the pan. No one likes clumps. No one.
Check the pan and make sure the oil runs around the pan with ease, and has a bit of a shimmer to it. Then drop that filet into the pan! Give it a couple minutes on each side, until it's a little brown and the fish starts to flake with ease.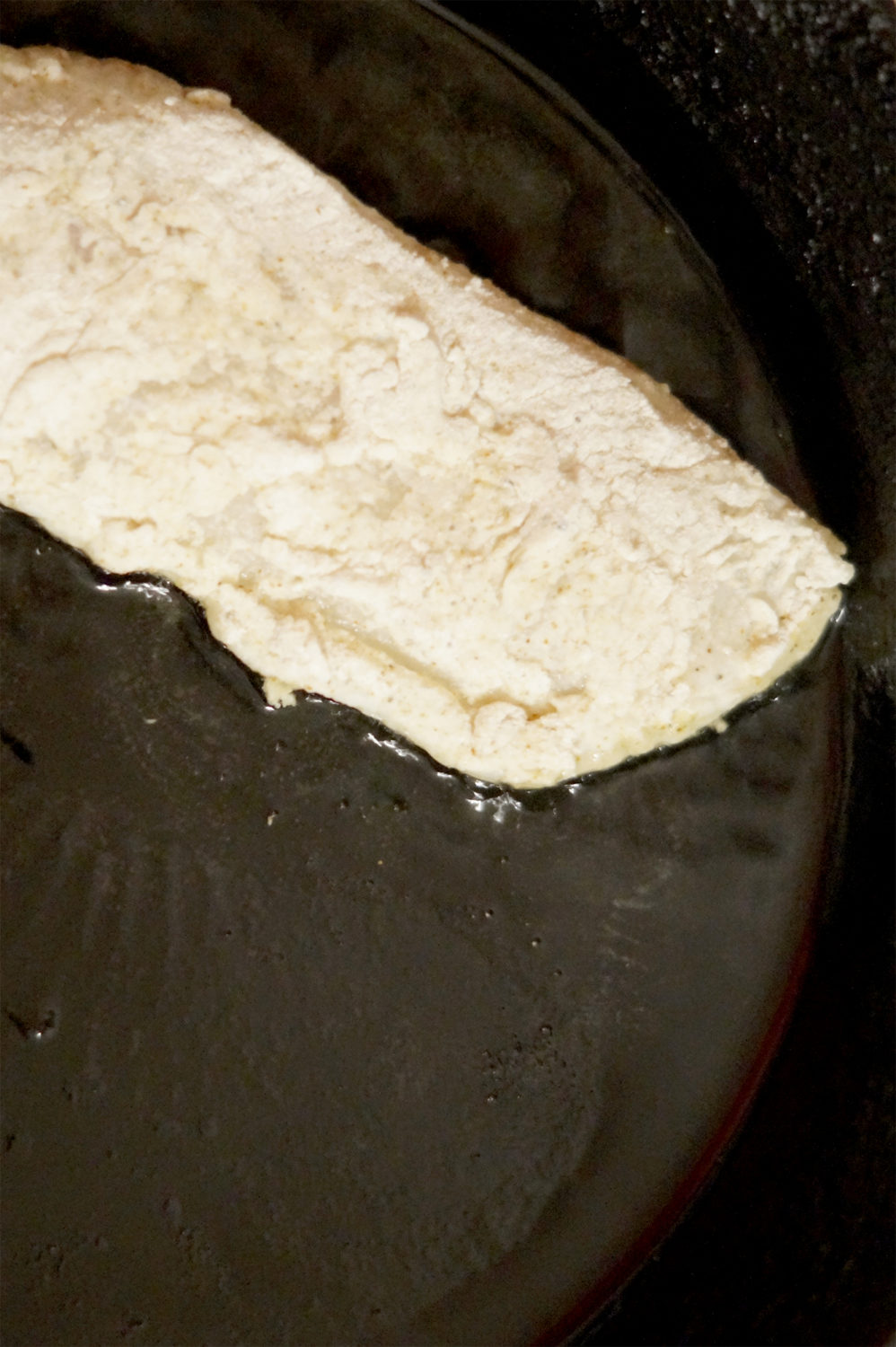 Once cooked, remove from pan and place on plate/board and chop it up into chunks. Get those tortillas and warm them a touch if you like, then throw on the slaw, salsa, hell… whatever you like on your tacos, you feel free to add it. Squeeze on a bit of lemon juice, throw some of the slaw on the side because it's delicious, and thats your dinner right there.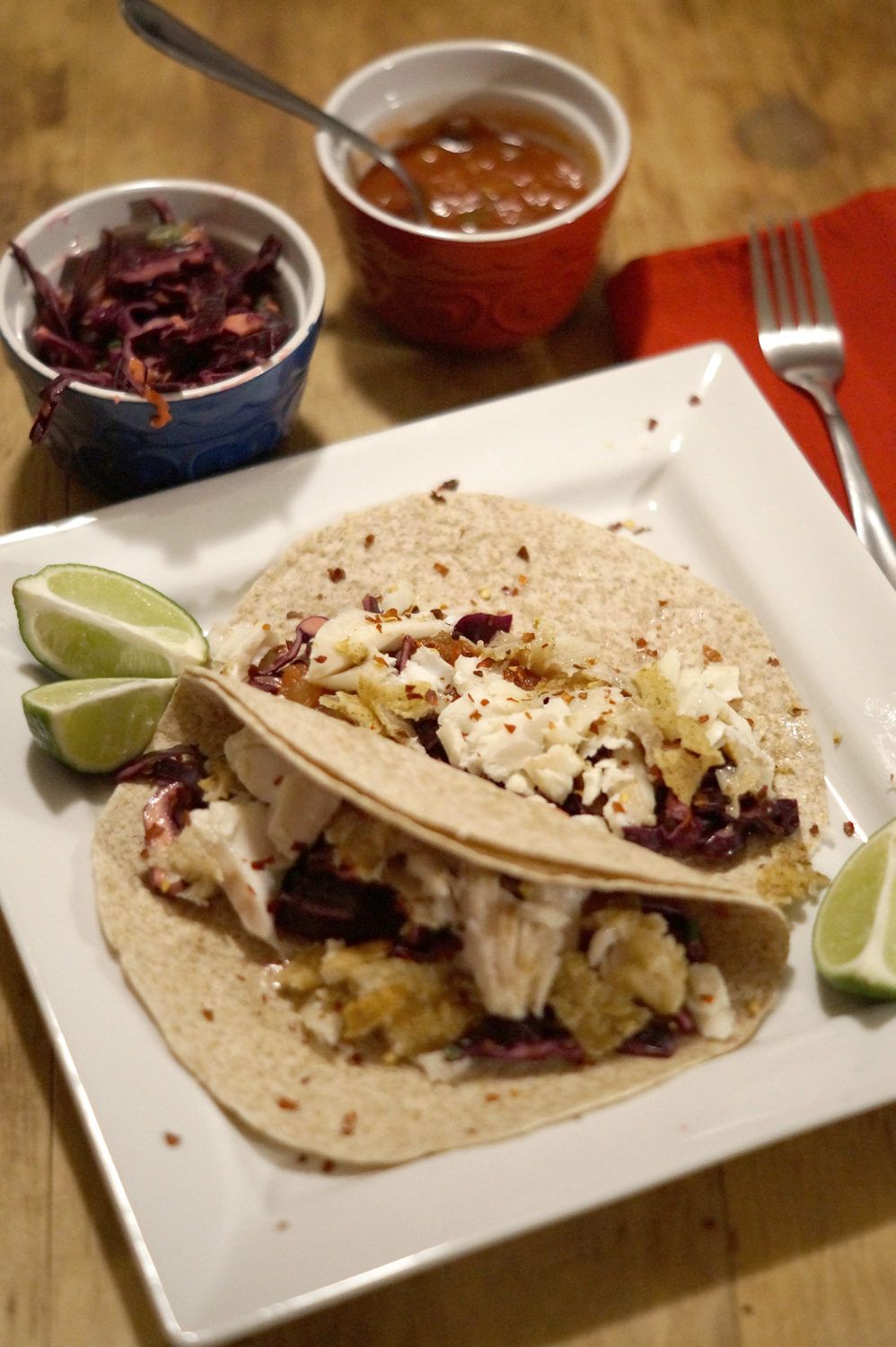 Fish Tacos with Light Red Cabbage Slaw
Ingredients
For the Fish
Whitefish (Haddock, Cod, Tilapia, Rockfish, etc. )
1/3 cup all-purpose flour
1/2 teaspoon salt
1/4 teaspoon freshly ground pepper
Chili / Chipotle Powder to taste (something for spice, if thats your thing)
2 tsp high heat cooking oil. Olive oil, Grapeseed oil, etc.
For the Slaw
1/2 Head of cabbage, shredded
1 carrot, grated
2 to 3 green onions, chopped
1 clove garlic, minced
Juice of half a lime
2-3 tablespoons mayonnaise
Honey, or agave nectar, to taste (1-2 tablespoons is what I used)
Salt and pepper, to taste
To Serve
Whole Wheat Tortillas
Torn cilantro leaves (Optional)
Sliced avocado (Optional)
Lime wedges (Optional)
Salsa (Optional)
Directions
To prepare the slaw
Place the shredded cabbage in a bowl and sprinkle with a bit of salt
Add the grated carrot and chopped green onions. Toss it around
Whisk together the minced garlic, lime juice, and mayo
Taste first and then add honey, salt, and pepper to taste
Pour over the cabbage mix and stir to combine everything
Let sit in fridge for at least half an hour.
To Prepare the fish
Combine flour, salt, pepper, chili powder in a bowl and Mix well
Pat the fish dry and then dredge it in the mixture
Heat oil in frying pan (preferably cast iron)
Once oil is hot and moves around pan with ease, lay fish in pan and cook for 2-3 minutes per side
Once fish appears lightly browned and flaky, remove it from the pan and pat with paper towel to absorb excess oil
Break up fish into chunks