After the fish tacos recipe I still had half a head of red cabbage left, so I decided to try it out in a Tomato Vegetable soup. And what a great decision that was! This Soup with Red Cabbage turned out to be a very hearty soup, and am more than happy to have portions leftover for the freezer. The best thing about soups is you can really put whatever you want in them. Most random vegetables you have around can probably go for a swim and end up being a welcome addition.
If the acidity of the tomatoes is a little much for you, try adding a bit of sugar as it'll help cut that down.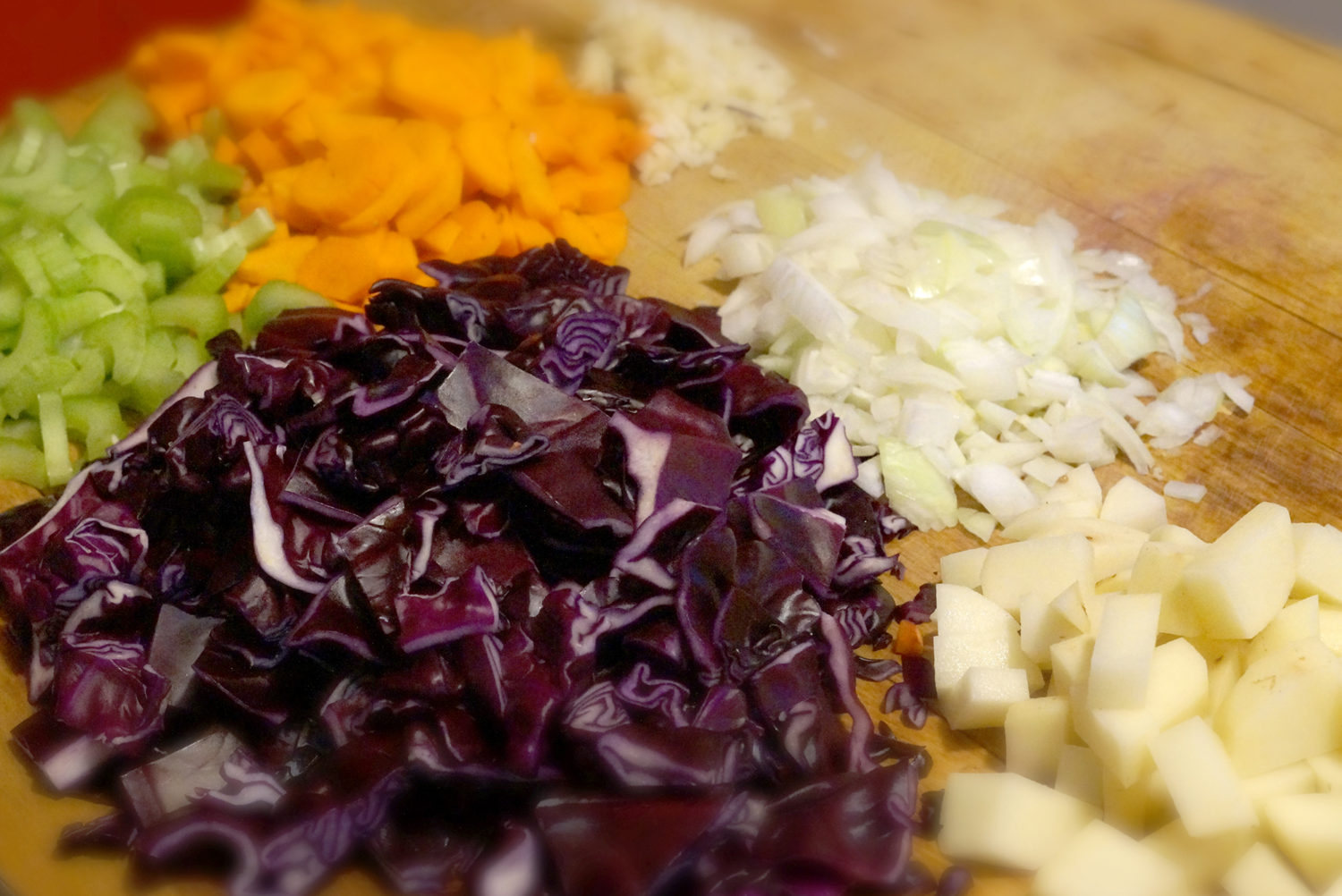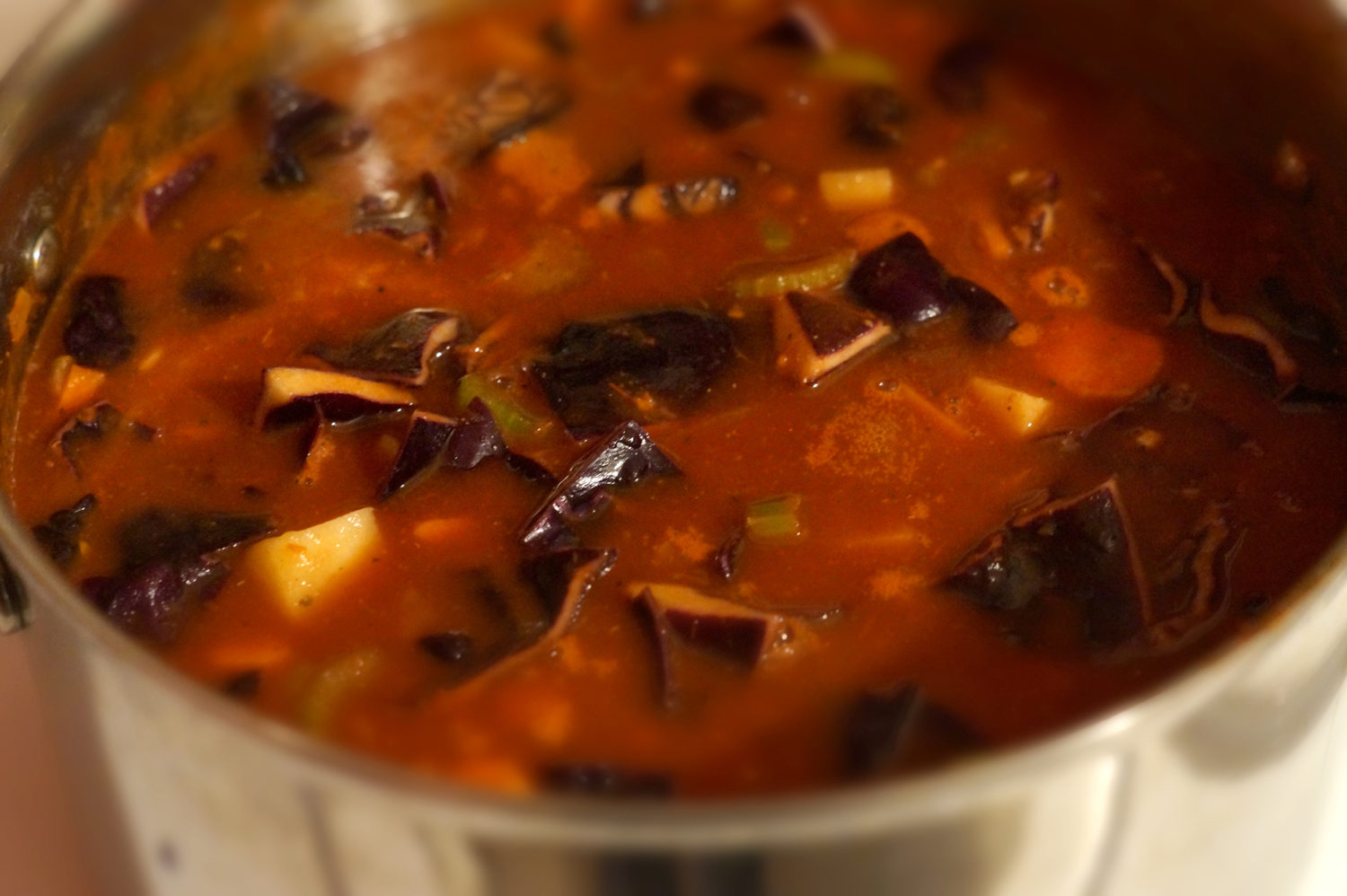 I'll keep this short, because soup is a pretty simple meal to make, but I'll give two pieces of advice before I let you go.
Let this simmer, covered, for around an hour. The soup will thicken up into a cross between a soup and a stew, and lets the flavours all come together nicely.
Serve it with some type of crusty bread. Any type. Just let yourself have it. it's ok once in a while.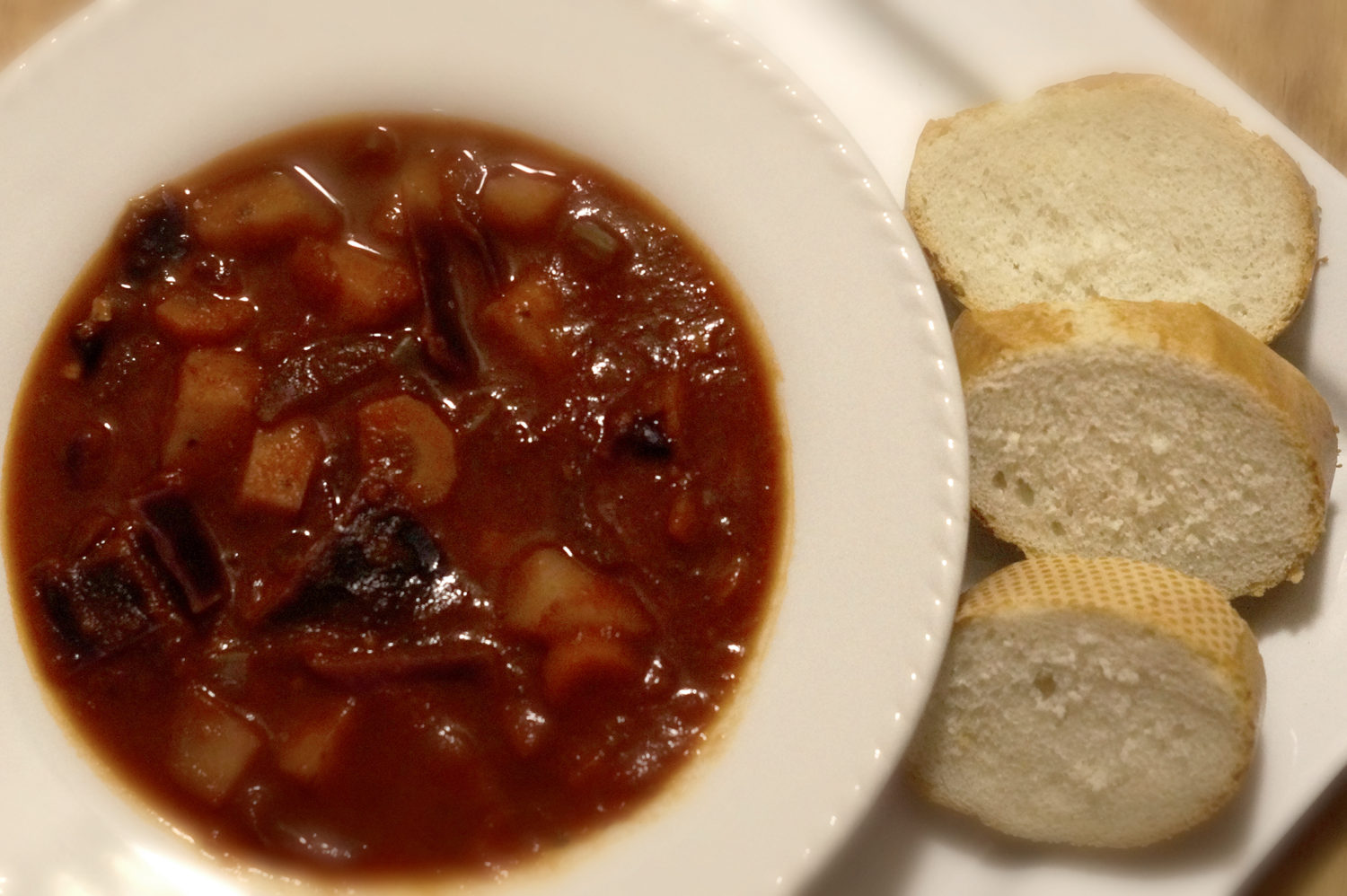 Tomato Vegetable Soup with Red Cabbage
Ingredients
For the Fish
2 tablespoons olive oil
1 yellow onion, chopped
4 garlic cloves, minced
5 carrots, chopped
5 celery stalks, chopped
2 medium potatoes
4 ounces tomato paste (1 small can)
1 teaspoon chili powder
1 teaspoon dried basil
1 teaspoon dried oregano
salt and pepper (to taste)
15 ounces crushed tomatoes (1 big can)
6 cups beef broth
1/2 head of cabbage, chopped
Directions
Chop up all the veggies and garlic
Heat olive oil in pan then add in onion and cook for 5-6 minutes
Add in garlic and cook for 2-3 minutes (don't burn it!)
Add in carrots and celery and cook for another 5 minutes
Add the tomato paste, chili powder, basil, oregano and salt and pepper. stir well.
Add the crushed tomatoes, beef broth and cabbage. bring to a boil. stir well and let simmer until veggies are cooked to your liking