Want something that looks kinda fancy and is super easy to make? Shrimp and Broccoli Linguine has your back! And man, is it easy!
This could definitely be a trendy, keyword happy, "one pot" meal, but I figure the time spent washing an extra pan is a lot less than waiting for pasta to cook. So, get outta here with your "one pot" hooplah and lets get this meal made in a timely manner! I've got a pooch to walk, dammit!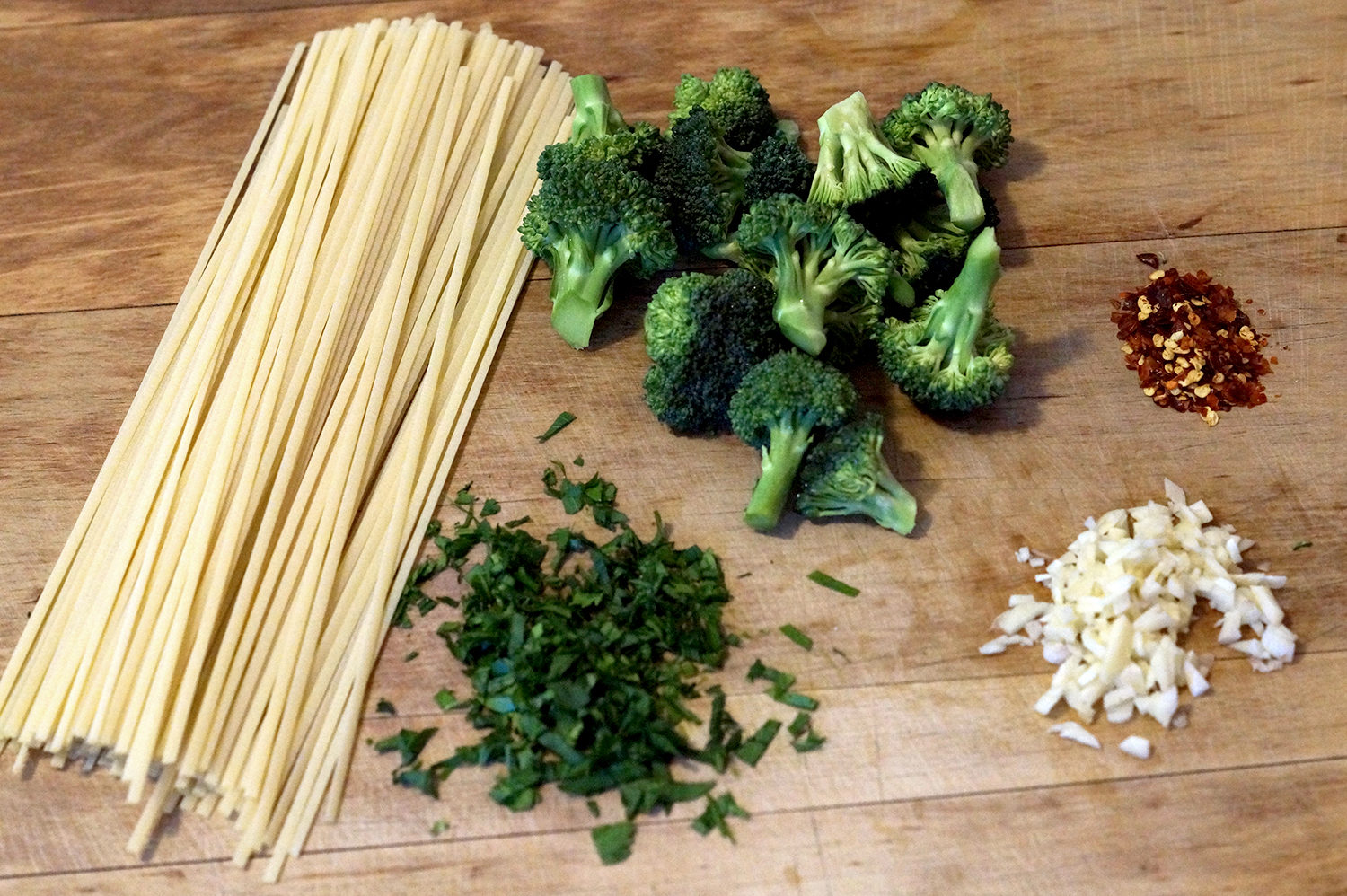 The garlic, butter, lemon juice & red pepper flakes make such a great combo, but if the mild heat that the red pepper flakes provide isn't really your style, feel free to remove them. I would fault you for it, but I simply can't force you to have them. If I could though… oh… you'd have them!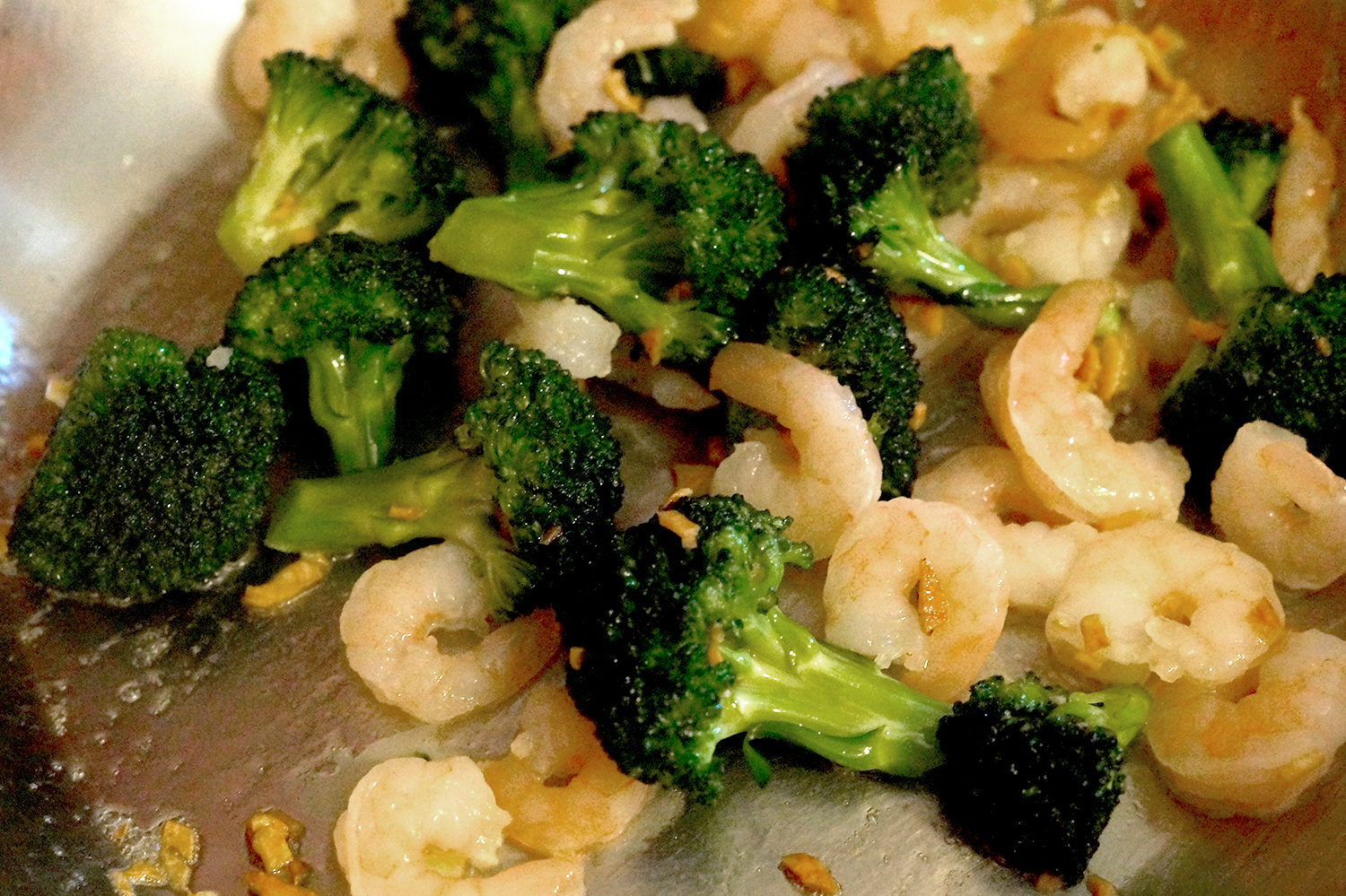 This is also a great "leftovers" meal. Just double what you'd normally eat, and the rest is ready for reheat the next day. And when it comes to any pasta dish, you know those flavours are often even better that way.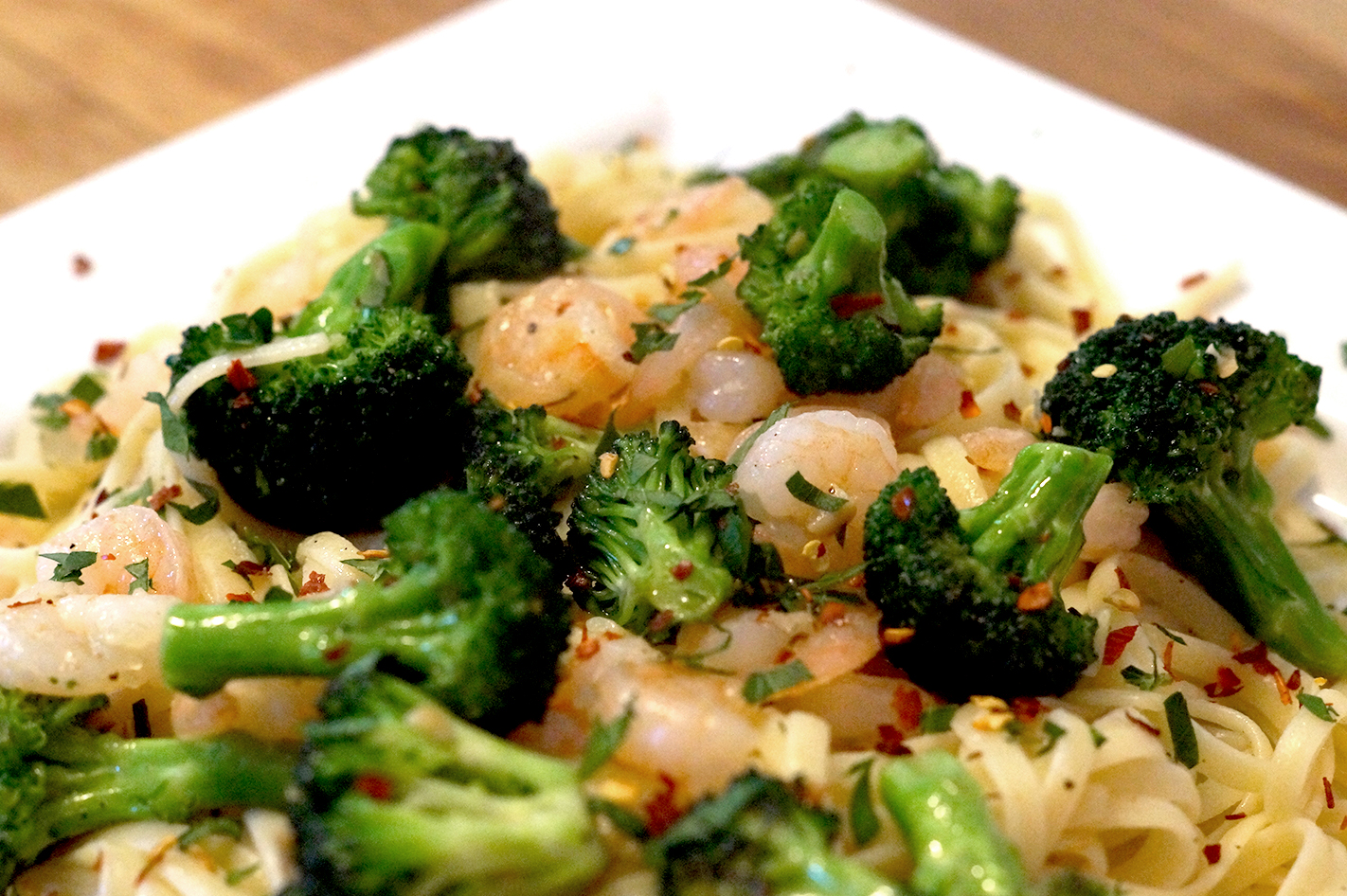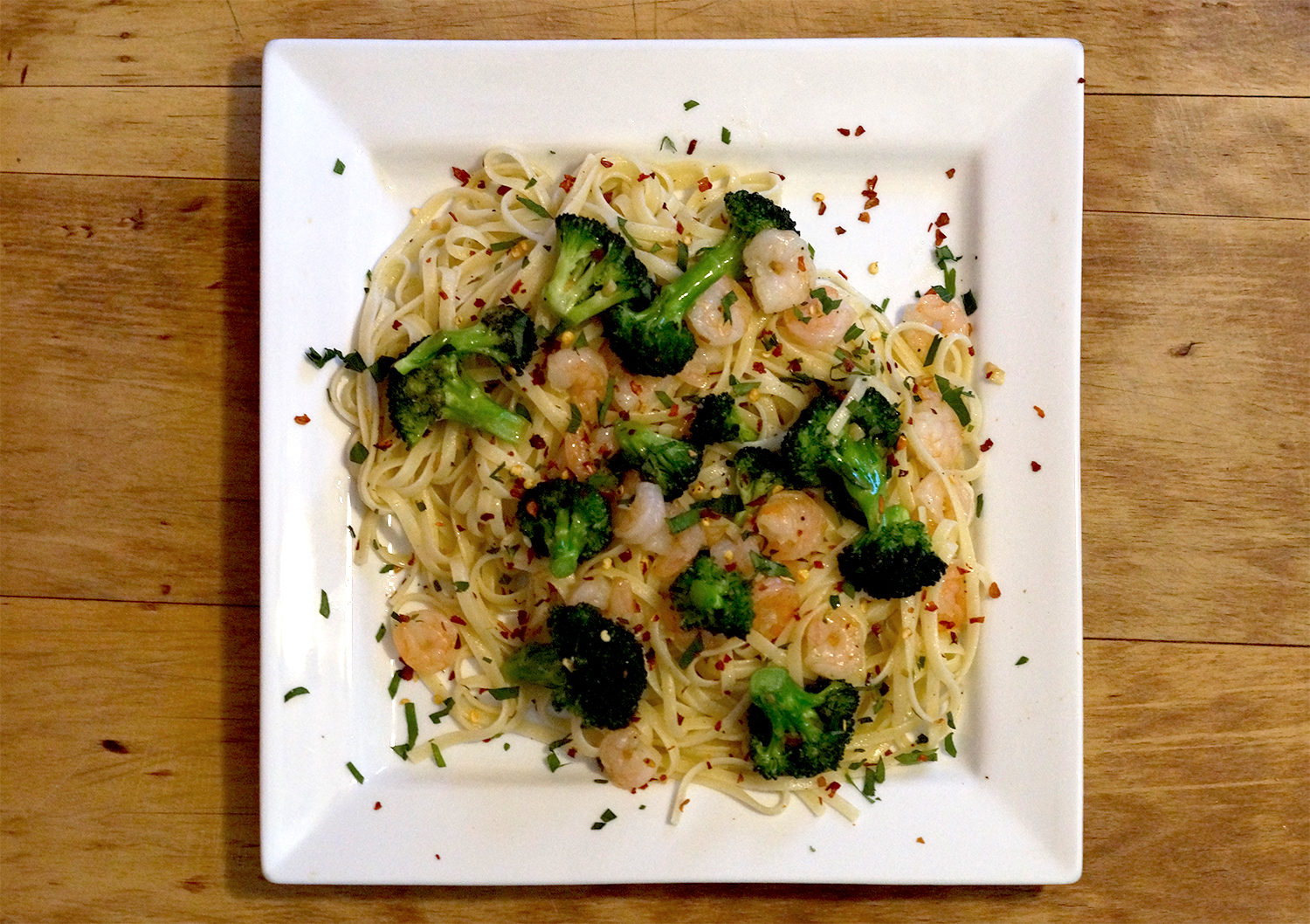 Shrimp and Broccoli Linguine
Ingredients (Per 1-2 servings)
Linguine
4 oz shrimp
4 oz broccoli
3 tbsp Olive oil
1 tsp butter
2 cloves of garlic, minced
1/4 cup chicken broth
Red pepper flakes
Lemon Juice
Parmesan Cheese
Salt and pepper to taste
Parsley
Directions
Get a pot of water boiling, add salt and a touch of olive oil. Cook pasta per package instructions.
Pour olive oil and butter into pan at medium-low heat.
Once up to heat, throw in minced garlic and broccoli and saute for about a few minutes. (Cooked veggies should still have crunch!)
Add shrimp and cook until just about pink.
Add chicken broth and stir to combine.
Add cooked pasta and stir it all together
Plate the meal and garnish with red pepper flakes, parsley, and a bit of lemon juice.