I'll start by saying that I very rarely choose salmon. It's just never been one of those go-to foods for me, and I don't even know why because whenever I do have it, I almost always enjoy it. It reminds me of my mom, actually, because while growing up, if we were having steaks for dinner, that really meant that my dad, brother, and I were having steaks and my mom was having salmon. Thats why I rarely ever have it…because steak was always option A for me. Well…not last night, it wasn't!
One thing I learned from those experiences was just how fast salmon cooks on the BBQ. Mom would always say to wait until the steak is almost done before putting it on because it only takes a few minutes. I'll never forget that because it made it sound so easy to overcook! She wasn't lying, it turns out.
Preparing the fish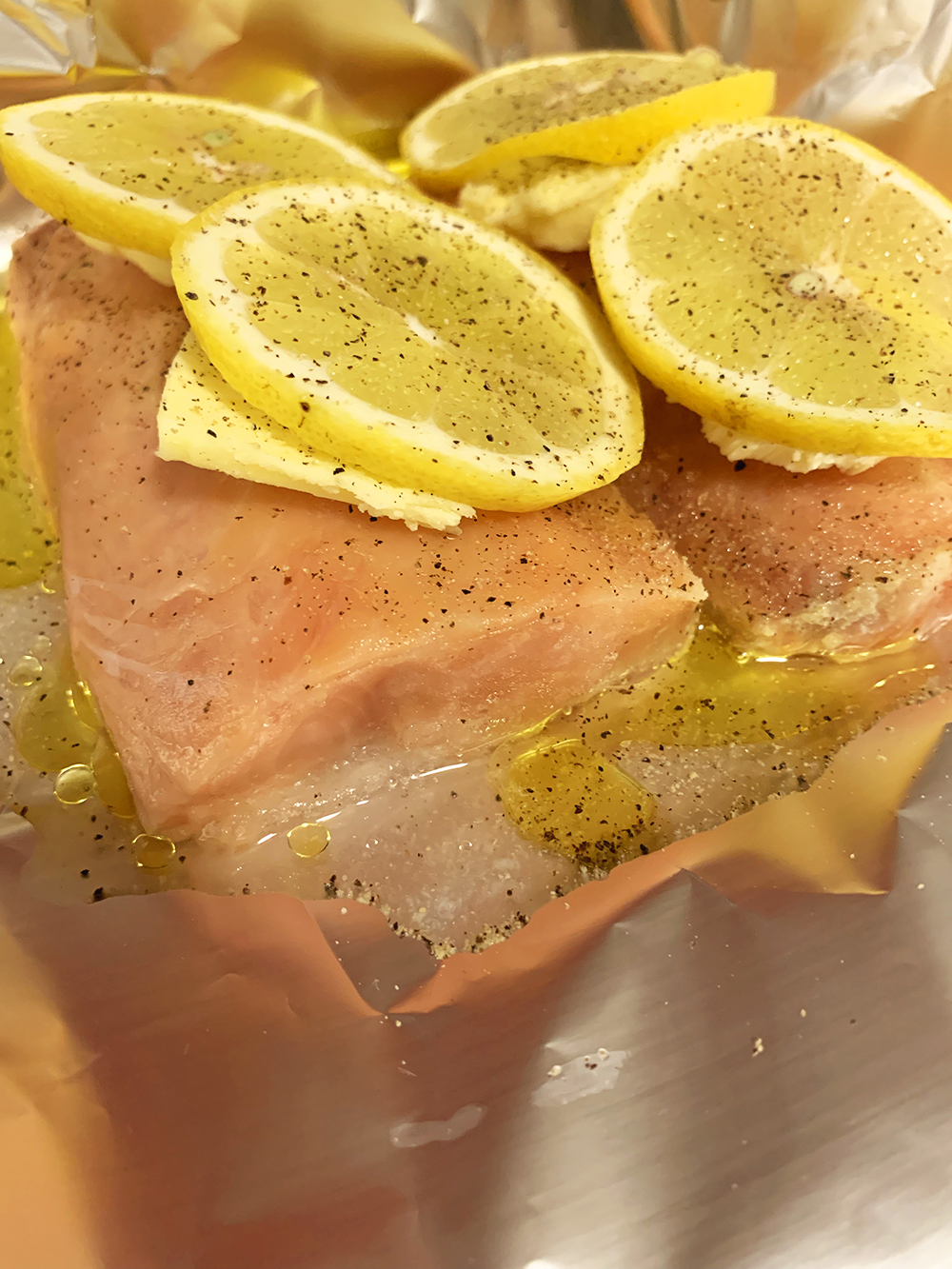 To start, set the salmon on a fair size piece of aluminum foil and bend the edges up to form a pouch, or bowl shape so that the oil and butter don't leak out while it's cooking. Drizzle a small amount (1 tbsp, give or take) of olive oil on top of the fish. Next, sprinkle salt and pepper over the fish to whatever your liking. Then put a few small pats of butter on top and finish with a few lemon slices. If there's any other flavours you'd like to add, feel free, it's your dinner. In hindsight, I wish I'd sprinkled some cayenne or red pepper flakes just to add some spice to it. It was still delicious just as it was though.
Preparing the Asparagus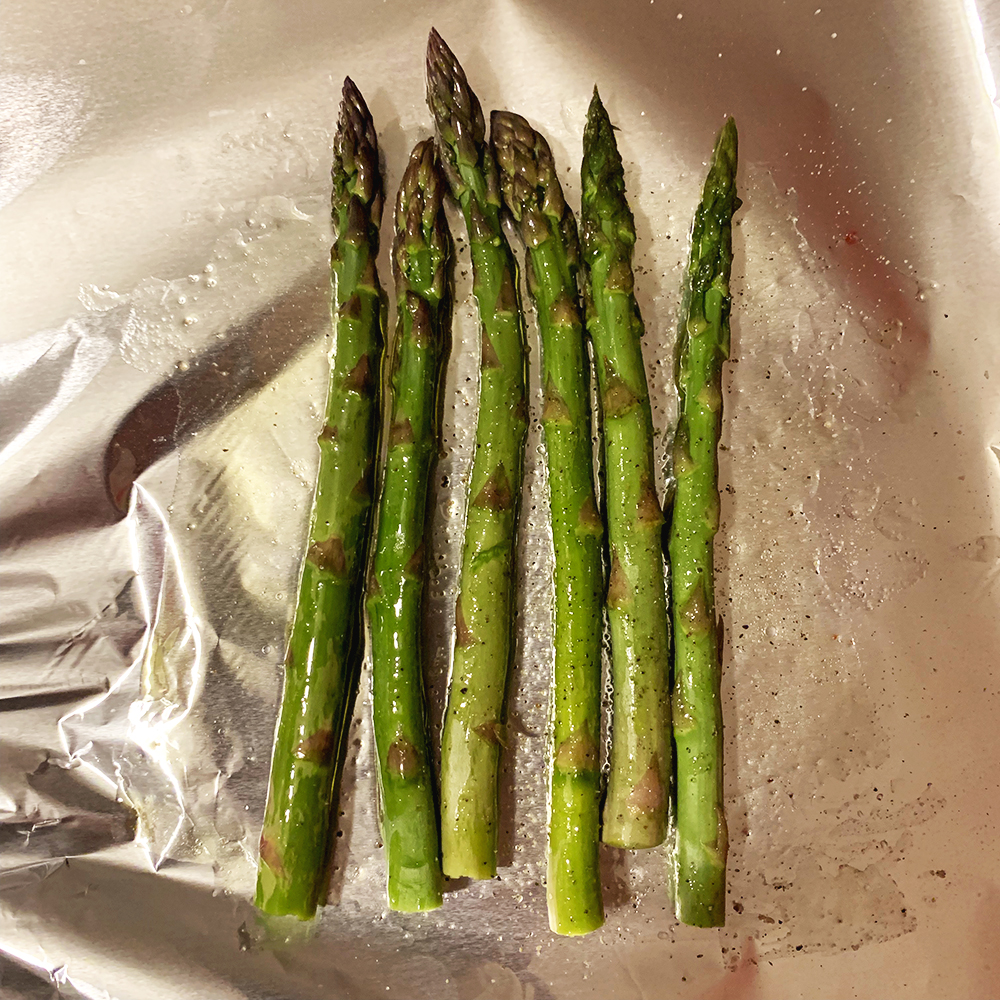 Next up is the asparagus. I just drizzled a bit of olive oil again, then more salt and pepper and rolled the stalks around to make sure they all end up fairly well coated. This is all you need to do for these bad boys.
Head out to the BBQ!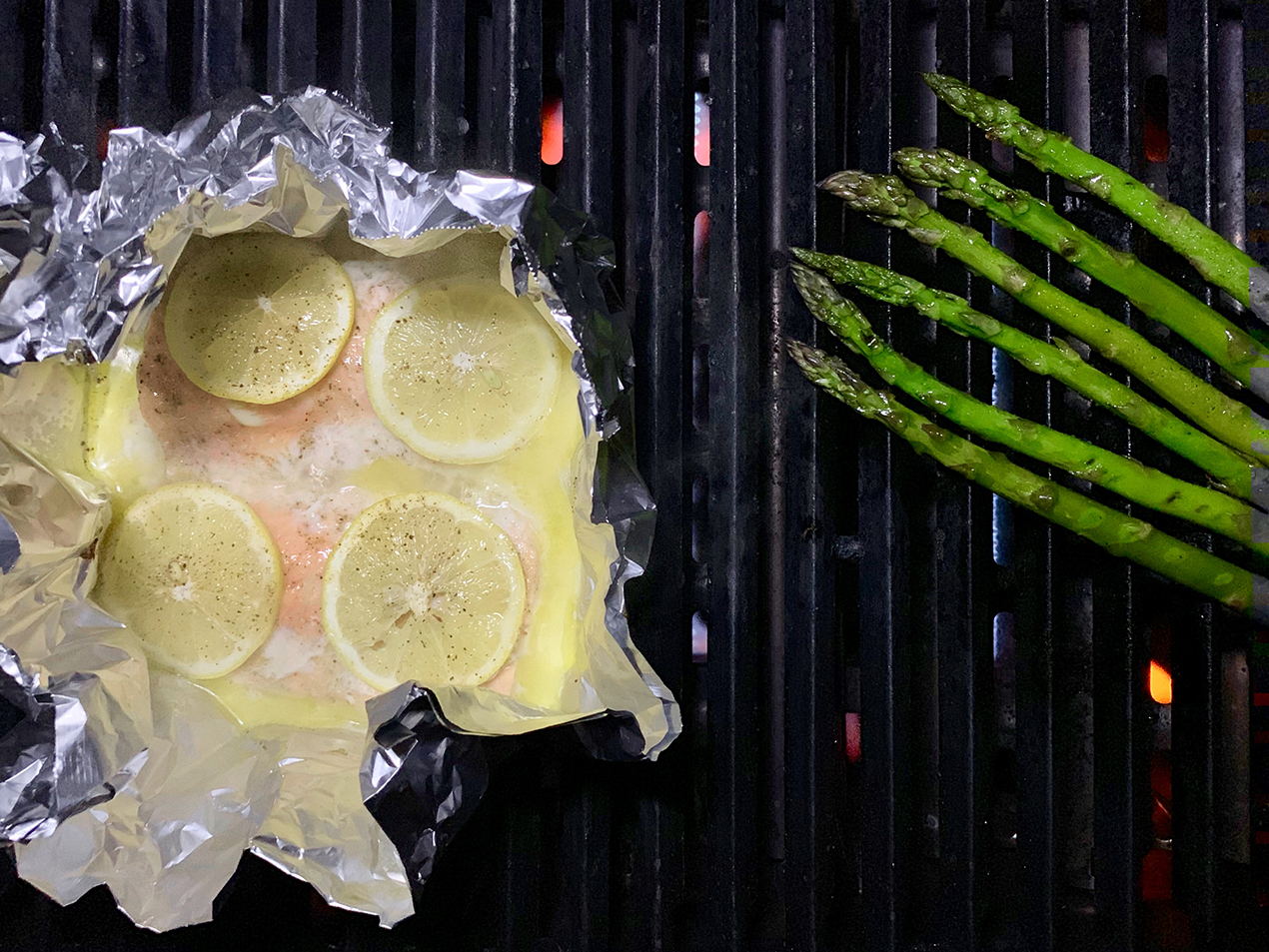 Once the salmon and asparagus is all ready to go, place the salmon pouch onto a hot preheated bbq grill. Keep the pouch closed up as well as you can while it cooks, and just check it every couple minutes. You'll know it's done when the fish looks a bit flakey when you pick at it with a utensil. It'll probably take somewhere around 5-10 minutes, depending on temperature and how cooked you like it. A few minutes before it's ready, place the asparagus on the bare grill and just roll it around every minute or so. This won't take more than a few minutes to cook. you want it to hav a bit of crunch to it, so don't cook it to the point of mush.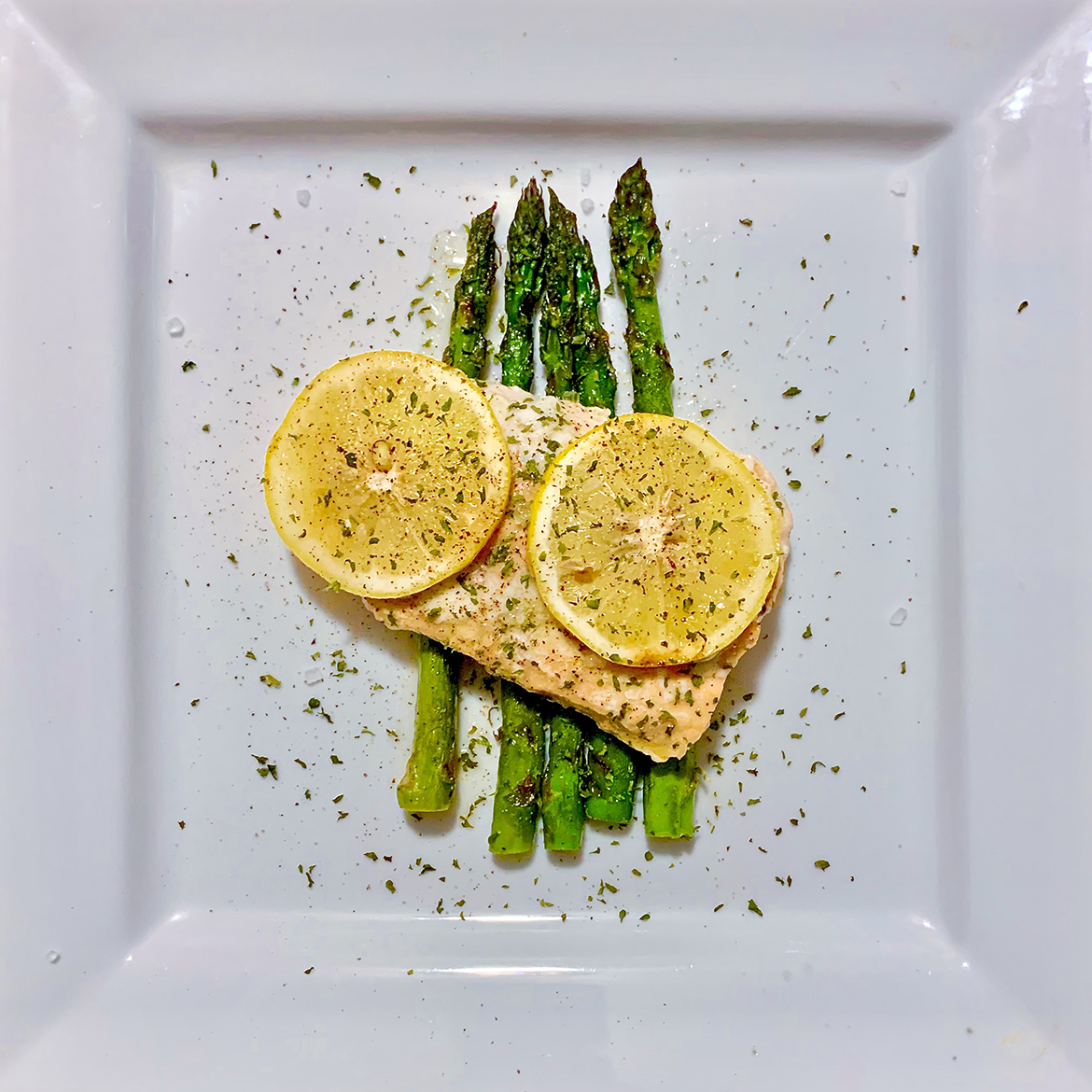 Once done, plate it all up, maybe squeeze a bit of lemon juice over top and boom, you're done. Let me know what you think! I hope you enjoy it as much as I did.
What you'll need
Salmon
Asparagus
Butter
Lemon
Olive Oil
Salt and Pepper
Aluminum Foil