Last week I was sitting at work trying to think of what I have in the fridge and what I could turn that into. I remember that I had broccoli, and thought it might be interesting to (for once) use it to create something more than just regular old broccoli. After going through a rolodex of potential options in my head I decided that I at least liked the thought of what broccoli and spinach could look like. Yes…I made the decision based on looks rather than taste. And what a good choice that ended up being!
Next on the list was to come up with something that would add some contrast in colour. I went through the usual list of bright vegetables but I wanted to go in a bit of a different direction than I normally would. I just started to picture different things in my head and I thought crushed walnuts might not only look great, but there's a real good chance that they would test great in this concoction, too!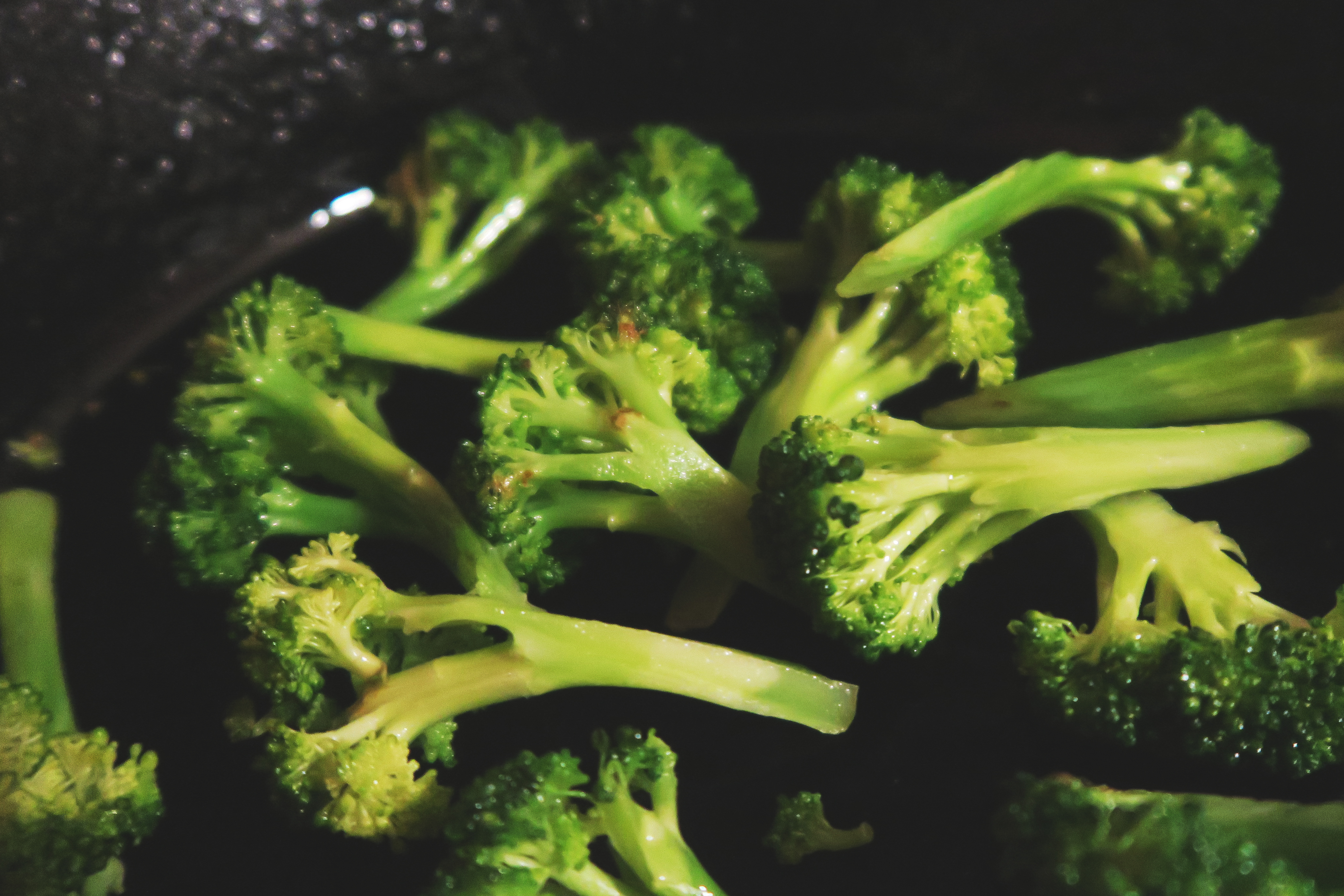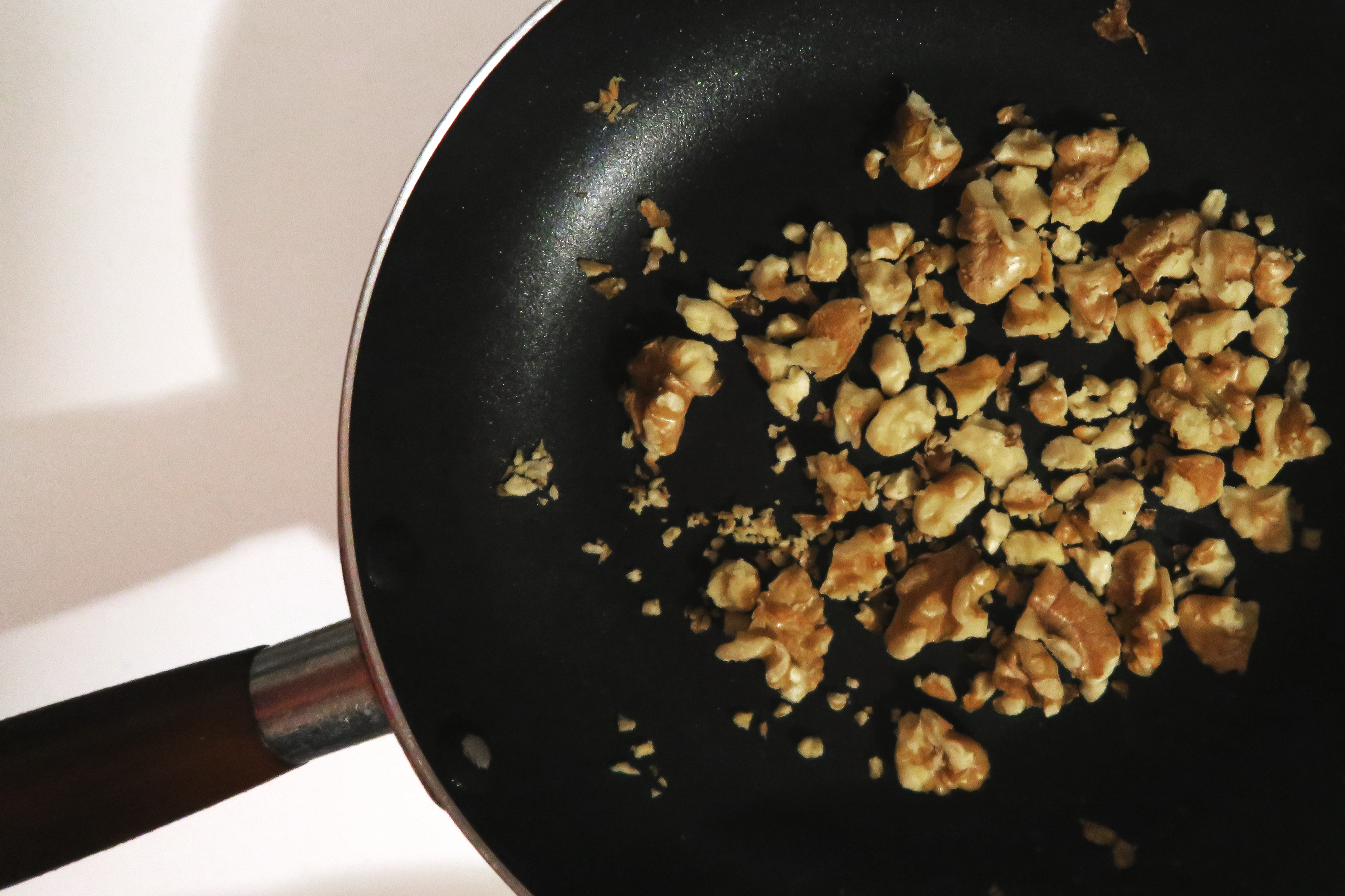 Now, obviously you can't just stop at walnuts, so did I want to go sweet or spicy. WeI chose both, and I'm so glad I did. Dried cranberries and red pepper flakes! Now, I'm don't know if this combination of ingredients even makes any normal sense to anyone, but I honestly can't believe how good this turned out. it didn't matter what things ended up on the fork, every bite had something awesome on it!
One of the best parts about this recipe is it only takes 10-15 minutes from start to finish. Who could argue with that?
This whole thing came together so randomly that I was a bit afraid to try what I'd made, but it was honestly one of the better things I've made in recent memory. It may actually become a regular appearance on my plate. I hope you enjoy it.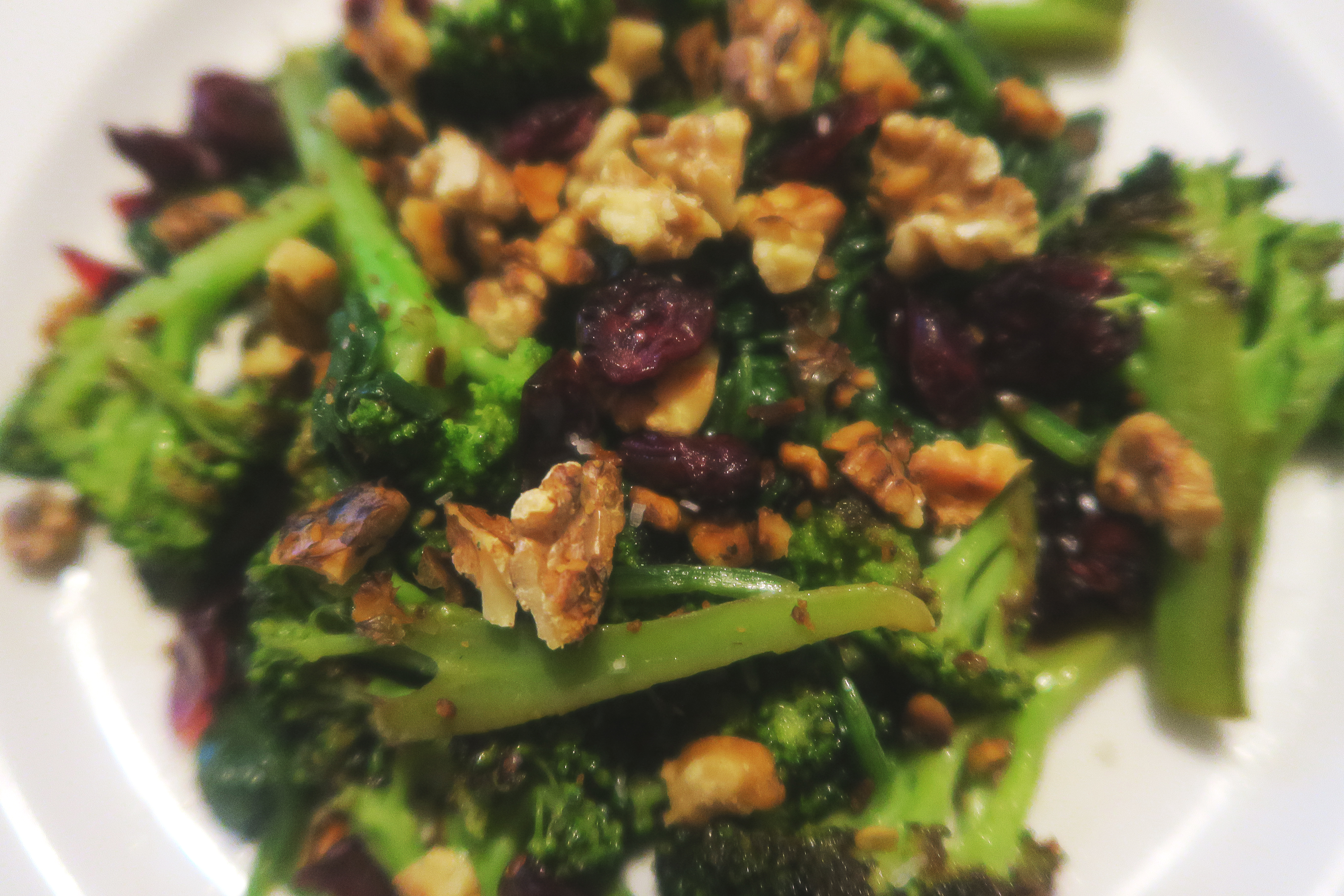 Broccoli and Spinach with Walnuts and Dried Cranberries
Ingredients
Broccoli
Spinach
Walnuts
Dried Cranberries
Avocado oil
Red Pepper Flakes
Directions
Cut up the broccoli into florets and wash well. Feel free to leave some stem. It looks kinda neat and it's just more good stuff for ya!
Heat up some of the oil in a pan and add the broccoli and cook for just a few minutes. Don't overcook it, a few minutes will do. You want some crunch on those things.
While the broccoli is cooking, heat up another pan and toss in the crushed walnuts. Let them get nice and toasted, making sure to move them around every now and then. This only takes a couple minutes. Remove from heat and set aside.
Wash the spinach and put it into a pot with a steamer and a bit of boiling water. Steam it for a couple minutes. be careful though, it's happens quicker than you think.
Once done, drain the spinach and mix it in the pan with the broccoli.
sprinkle on the red pepper flakes and toss it around for a minute.
Next, transfer it all to a plate and sprinkle on the dried cranberries.
Salt & pepper to taste.